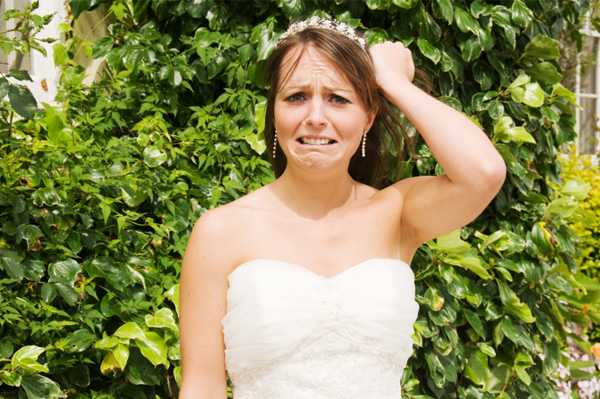 As you probably know by now, planning a wedding requires a lot of work. And when I say "a lot," I mean A LOT. When sifting through the choices that need to be made, from choosing a reception facility to picking out the best wedding photographer. Beyond those big choices, there are a million little details that can make you go crazy, so we are here to help. Here are some tips to help you stay sane during the wedding planning – you don't want to become a dreaded Bridezilla!
Get the Help You Need – You probably don't need therapy for your wedding planning problems…you just need a friend or two to help out! While many brides pick out a family member to aid in the preparation, you should try and find a friend who has a good head on his/her shoulders. Keeping your family out of the day-to-day elements of your planning can keep your head a bit clearer, especially since they are going to be major parts of your ceremony.
Be Ready for the Worst – With all of the different things needed to pull off a wedding, don't think that you will be the first person to get yours perfect. Your best bet is to figure out ways to deal with situations as they come and don't let all the possible disasters ruin your mood in the days leading up to your wedding. If problems occur the day of, just let them go and continue enjoying your first day with your new spouse. That's the important part.
Focus on What Matters – Do not think about what your guests want from your wedding, but what you and your fiancé want. By keeping your wishes in mind, you stop worrying about what your family wants you to do or the kinds of food your guests might not like. Your wedding is just that – yours – and reminding yourself of that can save you from ruining your day.